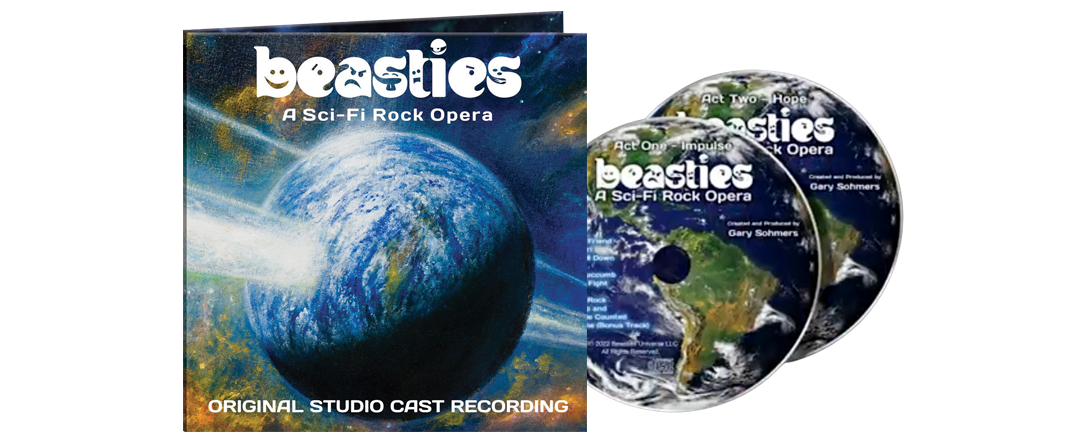 Beasties: A Sci-Fi Rock Opera
Beasties: A Sci-Fi Rock Opera is an Epic Alien Encounter in Central Park
Grā, a retired singer, lands the job of a lifetime working as a stagehand for the newly successful musician, Voice. However, during the band's monumental concert in New York City's Central Park, Grā becomes inhabited by an alien Impulse. Things get even stranger when a corrupt politician interrupts the show, causing havoc and confusion amongst the attendees. As surprises and chaos ensue, Grā and Impulse, along with Voice and his band, must rally humanity and their "Beasties" in order to save the planet. Will the power of music and unity be enough to succeed?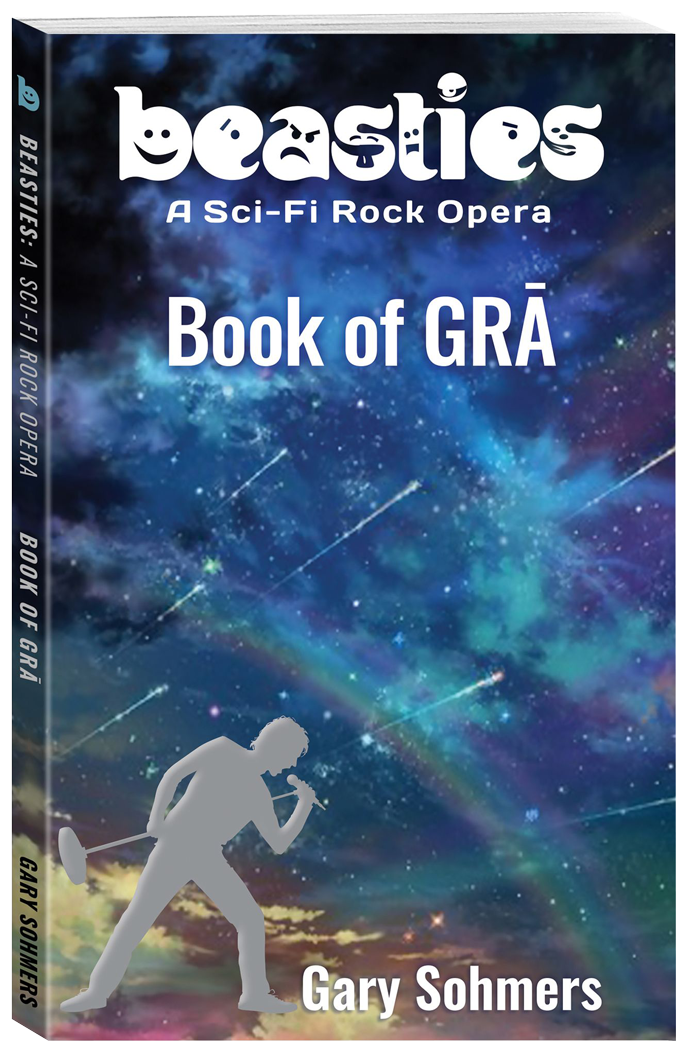 Book of Grā – Beasties: A Sci-Fi Rock Opera
Book of Grā is an out-of-this-world rock and roll adventure which highlights the importance of coming together in the face of adversity. But the adventure doesn't stop here! There are several more books in the Beasties series, just waiting to be discovered. Each one takes you deeper into the universe, and reveals more about the memorable characters and engaging plot.
There are good and bad Beasties within us all… It's all about perspective.
Now available on Amazon (Paperback, Audiobook, and Kindle)
Click the image above to purchase your copy now!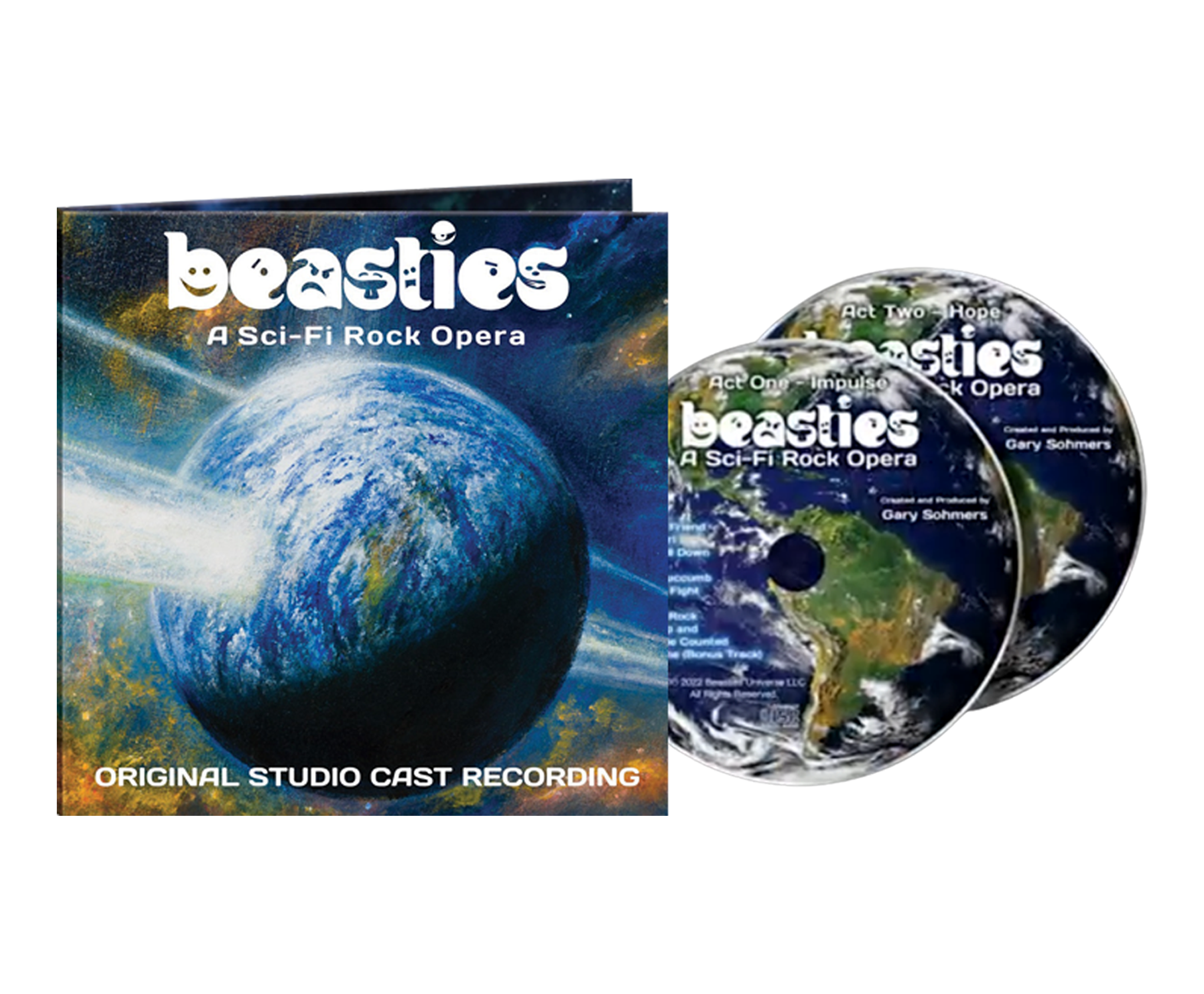 Gary Sohmers Rock Opera BEASTIES Releases Cast Recording This Month
The studio cast recording features singers Dave Bickler (voice of "Eye of The Tiger") as Grā, an alien impulse from the cosmic universe; British rock star Chris Farlowe (1966 hit "Out of Time") as the villain Dick T.Raitor; rock n soul singer Barrence Whitfield (of The Savages) as the "star" of the concert, Voice; and new-comer Liz Proteau as the female lead Terra. The ensemble also includes vocals by Lavon Fisher-Wilson, Bill Holloman, Bill Holloman jr and Gary Sohmers. Orchestrated, arranged and co-written by Bill Holloman (Springsteen, Nile Rodgers). Recording mixed by Paul David Hager (Miley Cyrus, Katie Perry, Jonas Bros., Devo).
Read the full article on Broadway World by clicking the image above!
💫

Beasties: A Sci-Fi Rock Opera Act One (Impulse) is available for streaming on Spotify!

💫



I am so inspired by what Gary and his team have achieved with Beasties– an original new musical with something important to say– a timely message delivered through rocking entertainment.
Impressive display of creative gymnastics, Gary Sohmers takes you on a magical trip through his mind to his musical meaning of life.
Beasties is a busy beast of an album, packed with fist-pumping hard rock…and hooky anthems.