Is there any genre of pop music that runs more counter to the tenor of today's times than the rock opera?
The giants of rock opera, productions like "Jesus Christ Superstar," The Who's "Tommy" and "Quadrophenia," The Kinks' "Preservation," Meat Loaf's "Bat Out of Hell" and "The Rocky Horror Picture Show" came from long ago and far away.

We live in a short-attention-span world, with myriad entertainment options at our fingertips. Statistics and pundits tell contradictory stories, but the perception is out there that rock itself is not even that popular in the musical realm, with hip-hop. K-pop and bro-country driving mainstream pop culture.
And it's at this point where veteran Boston area musician, songwriter and entrepreneur Gary Sohmers has launched "Beasties: A Sci-Fi Rock Opera."
"It is out of step with the times," says Barrence Whitfield, who sings the part of the album's protagonist, simply called Voice. "But don't you think those times should come back?"
Whitfield waxes a bit wistful for those classic rock opera days of the late-1960s and '70s. "They had a story to tell. Today, there is no story. It's just 'Give me a beat, mumble and jumble up some lyrics and that's it."
"Act 1: Impulse" will be available on digital platforms Dec. 14. "Act 2: Hope" is recorded and is expected to be mixed in January (by Paul Hager of Miley Cyrus and Devo fame), mastered in February and released in March. The first act introduces the characters and sets up a conflict between Voice and his nemesis, corrupt politician Dick Traitor — born Richard T. Raitor, sung by Chris Farlowe — to be resolved in the second. And there are larger, intergalactic issues at play, too.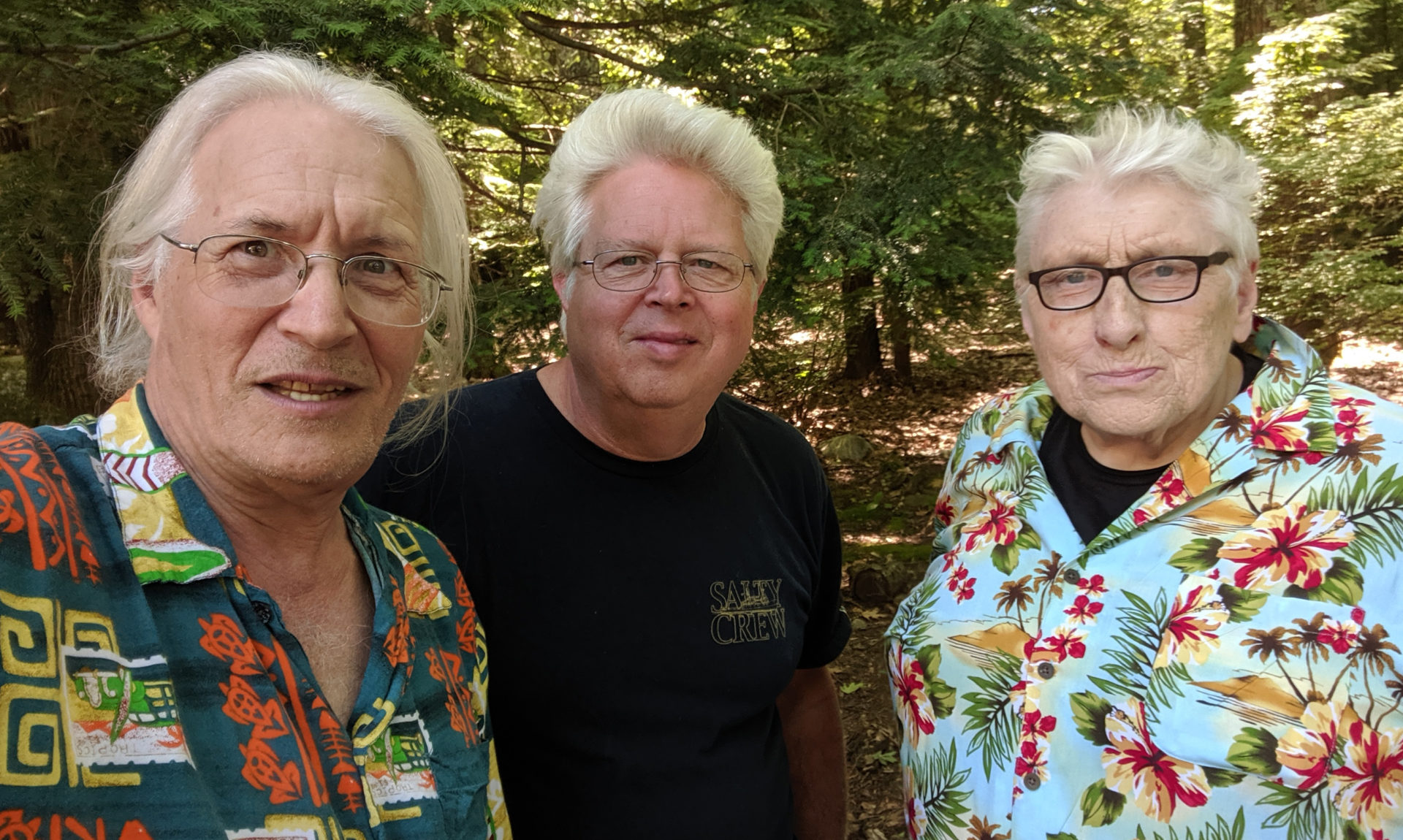 "Beasties" is a busy beast of an album, packed with fist-pumping hard rock, slinky reggae (with Broadway singer Lavon Fisher-Wilson), some brief but obsessive chanting and hooky anthems. The theme is good vs. evil, a classic rock opera theme with a side of romance between Voice and Terra (Liz Proteau).
"Beasties" is a self-invented term representing human emotion, says Sohmers. "Each emotion is a different beastie. I see the good beasties in people and the bad beasties in people and now, with [the internet and social media] all these bad beasties have come out — people just couldn't see it before. It was obvious but they were blind."
Sohmers started writing songs in the early '70s, thinking "I'd be the next great Jewish songwriter like Dylan." That didn't quite happen, but he never stopped writing, even as he got into the back end of the music business. He booked major bands and did production in the Midwest, moving to Boston in 1983. Here, he stage-managed the Metro and Citi clubs on Lansdowne Street (where the House of Blues is now) from 1984 to 1991.
These days, Sohmers is best known for running exurban Boston Northeast Comic Con events. He had a national presence from 1996 to 2010 for his role as an appraiser of pop culture artifacts on PBS TV's "Antique Roadshow." He's worn a lot of hats in his day — literally on Lansdowne stages where he always sported a pith helmet. (Today, you'll mostly spot him in a Hawaiian shirt and greeting you with "Aloha!")
Sohmers began writing songs for what became "Beasties" in the late '70s and recorded one of the tracks on "Act 1," "Dinosaur Rock," in 1980 with Garbage's guitarist, Steve Marker, and drummer, Butch Vig. Other songs were written over the years and recorded with different musicians, but it only took shape as this sci-fi rock opera in 2016.
"All of a sudden," says Sohmers, "the world turned upside down and this giant narcissist was elected president. And I went into a deep depression, as did many people. I was in denial until the reality of his ascension became obvious. The storyline and messages that were needed to be conveyed flowed through me into my computer and guitar. I wrote nine songs, trying to comment on the death of the world at the hands of corporate corruption and that's where Dick Traitor came in."
While ignited by Trump's election, Dick Traitor could be "any bumbling narcissistic autocrat," Sohmers says.
The plotline is rather labyrinthine and surreal — it is sci-fi after all – but Sohmers says the theme is based upon this philosophical perspective: "The entire universe being just one person and space is the bloodstream, so sci-fi would allow a nerve-driven impulse to travel [through that bloodstream] to earth and infect a human."
A message from the universe's brain is transmitted to Voice at a Central Park concert: "a massive event that would get beamed worldwide through everyone's technology so that the effect could be world-changing," says Sohmers.
Sohmers enlisted longtime friend Whitfield to take the main role, but fleshing out the project were veteran British singer Farlowe — who's sung with Van Morrison, among others — as Dick Traitor, and Dave Bickler, whose band Survivor won a Grammy in 1983 for the "Rocky III" theme song, "Eye of The Tiger." He sings the part of Grā, the former singer-turned-stage manager who is touched by that alien impulse.
Whitfield is known for his down-low growling vocals and to-the-rafters screams, but working on "Beasties" was another kind of venture. "It's not my typical blues-soul-James Brown-Wilson Pickett kind of thing. Whitfield says. "It's the way Gary wanted me to sing. It's more singing with a sort of a tone and accentuating the lyrics, punctuating the r's and the o's, some sung in a different register, making it clear I'm not just a screamer."
"He's singing songs like he's on Broadway rather than in a bar," adds Sohmers. "His voice is so good and he's got such control and power."
Sohmers hopes "Beasties" has life as a future musical, too. He says he's in talks with a Broadway director and intends to put a small-scale tour together for next summer to hone a stage show.
"I crafted it like 'The Rocky Horror Picture Show,'" he says, "and I can envision it with animation and even a 'Time Warp'-like dance to 'Dinosaur Rock.' The story itself is universal. There will always be autocrats and there will always be good people who will stand up against evil. And sing about it."
Jim Sullivan Music Writer
Jim Sullivan writes about rock 'n' roll and other music for WBUR. Jim Sullivan is a former Boston Globe arts and music staff writer who contributes to WBUR, Best Classic Bands, Rock and Roll Globe, the Cape Cod Times, WHERE Boston and Rock's Backpages. He has hosted the monthly music/interview show "Boston Rock/Talk" on Xfinity On Demand.  Twitter Facebook
https://www.wbur.org/news/2022/12/13/in-beasties-a-sci-fi-rock-opera-a-talented-team-revives-a-latent-genre
WBUR is Boston's NPR and a public media leader committed to exceptional journalism on-air, online, on-demand and on stage. Our mission is to produce high-quality journalism and enriching experiences that foster understanding, connection and community for an expanding circle of people. Our vision is to become a daily habit for every person in Boston and beyond who seeks to engage with the most consequential issues of our times.
WBUR is best known as an exceptional audio brand, reaching 7 million listeners across the country each week with two national radio programs, On Point and Here & Now. A pioneering podcaster, we've built new audiences with chart-topping, critically acclaimed podcasts like Modern Love, Dear Sugars, Endless Thread, Circle Round, Anything for Selena and Consider This.
In addition to our national reach, WBUR has one of the strongest local newsrooms in the country. We are a trusted and beloved local news source, known for reporting original stories that provide insight and cultural context to audiences in Boston and the region.
Beyond audio, we produce an impressive roster of newsletters from WBUR Today to CommonHealth to Cooked and short-run election guides. WBUR's CitySpace — a stunning, state-of-the-art events venue sets us apart. This street-facing ground floor space is home to more than a dozen events each month that put WBUR at the center of civic conversation in the city.
Audience support makes WBUR possible. As a non-profit, WBUR has no paywall and no subscription fee to access our journalism — thanks to businesses that support our mission and want to reach our audiences, and people who give voluntarily to become WBUR Members, keeping independent journalism accessible for all.